Luxury Host Travel Agency Vice President Celebrates 25 Years of Service
SALT LAKE CITY, UT (June 15, 2023) – Leisure host travel agency Andavo Travel is proud to honor and celebrate the remarkable career of Kirsten Little, who is commemorating an impressive milestone of 25 years with the company.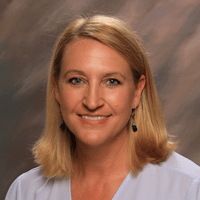 Since joining Andavo Travel in 1998, Kirsten Little has played an instrumental role in the growth and success of the organization. Little started her career in the travel industry in 1987 as an on-site travel agent for an oil company. Over the years, she expanded her knowledge in corporate travel in support roles and management. She worked as an implementation manager for 5 years with corporate clients, sales, account management, and operation teams. Her experience gained her knowledge in GDS, online booking, and reporting tools, including Trams. Little has consistently exemplified the highest professionalism, expertise, and loyalty standards. She has demonstrated unwavering commitment, leadership, and drive for excellence throughout her tenure.
"Twenty-five years ago, I embarked on a professional journey with this incredible company, and today, as I celebrate this milestone, my heart is filled with immense gratitude and appreciation for the opportunities, support, and experiences that Andavo Travel has provided me. This company is my second home, and all those I've had the privilege to work alongside are like family to me."
In 2010, Little transitioned to the leisure division and today is the Vice President of Andavo Travel, overseeing over 170 independent contractors who own their luxury travel businesses and a team of support consisting of operations, marketing, professional development, and technology. Andavo is a long member of Virtuoso®, a leading global luxury travel network, and she has been integral in building and nurturing that relationship, which provides exclusive access to Andavo's advisors with partners worldwide, giving its network a competitive advantage.
"Kirsten Little, our Vice President, has consistently demonstrated outstanding leadership at Andavo Travel," said Mike Cameron, CEO of Christopherson Andavo Travel. "We recognize her, for now, being with us for 25 years and congratulate her for her dedicated service."
Thank you for your invaluable contributions, Kirsten. Your continued passion and expertise are truly appreciated. Here's to the next 25 years of remarkable milestones, exciting new possibilities, and continued growth together!
# # #
About Andavo Travel
Andavo Travel is one of the travel industry's premier host travel agencies and a long-time member of Virtuoso. Andavo is the leisure host agency division of Christopherson Andavo Travel, which was purchased by Mike and Camille Cameron in 1990. As a certified, woman-owned corporation, Andavo supports approximately 170 + Independent Travel Advisor Businesses throughout the United States. www.AndavoTravel.com
Media Contact
Ali Moffitt, Marketing Manager
Phone: (720) 200-4115
Email: ali.moffitt@andavotravel.com