Luxury host travel agency Andavo Travel welcomes Nikki Miner as Professional Development Manager
SALT LAKE CITY, UT (July 5, 2022) – Host travel agency Andavo Travel announced and welcomed Nikki Miner as the Professional Development Manager, a newly created appointment to support the network of advisors and lead the New Advisor Program for new entrants into the travel industry.
In her role, Miner will support and guide the current network of Independent Contractors and advance Andavo's New Advisor Program with coaching, training, and development for those new to the travel industry. Her role will be integral to the overall success and vision of the organization by elevating and maximizing the financial strength of the network while optimizing the talent and growth of new advisors' businesses.
"We are fortunate to have such an experienced travel professional join our team," said Kirsten Little, Vice President of Andavo Travel. "Miner's experience as a travel advisor and background in developing new advisors increases our bench strength in offering valuable knowledge and leadership to new advisors in the successful development of their travel businesses."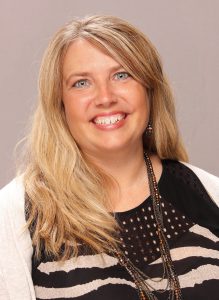 As a travel professional with more than 20 years of experience, Miner hails most recently as an Independent Contractor operating an accomplished travel business for the last 7 years. Her previous experience includes managing client portfolios with bookings for both leisure and corporate clients and spearheading and developing advisor training programs for new industry members. While successfully owning her leisure travel business, Miner earned CTC® Certification and several Destination Specialty Certifications, including Honeymoon & Destination Wedding Specialist.
"I am honored and excited to be joining the Andavo Travel team in this new role. Experiencing the support from Andavo Travel while being an Independent Contractor has shown me that this is where I want to be for my future career," says Miner. "I look forward to developing the New Advisor Program and helping guide the team of travel professionals, new and experienced, to greater heights."
Andavo created the new position and began searching for a Professional Development Manager to accommodate the expansion of professionals new to the travel industry. "We have seen rapid growth in individuals looking to have their own leisure travel business," said Little. "Creating this new role for our organization will expand our brand and network, serving as a champion for both our current and new advisors to drive results for the high goals set for the company."
# # #
About Andavo Travel
Andavo Travel is one of the travel industry's premier host travel agencies and a long-time member of Virtuoso. Andavo is the leisure host agency division of Christopherson Andavo Travel, which was purchased by Mike and Camille Cameron in 1990. As a certified, woman-owned corporation, Andavo supports approximately 160 + Independent Travel Advisor Businesses throughout the United States. www.AndavoTravel.com
Media Contact
Ali Moffitt, Marketing Manager
Phone: (720) 200-4115
Email: ali.moffitt@andavotravel.com