Andavo Travel Receives 2022 Magellan Award from Travel Weekly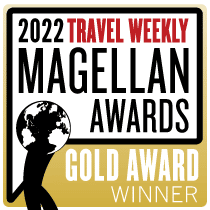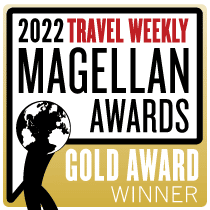 We're proud to announce Travel Weekly has named Andavo Travel a winner in the 2022 Magellan Awards! With entries from across the United States and around the world, the Magellan Awards recognize the best in the travel industry and salute the outstanding travel professionals behind it all. Andavo Travel's original promotional video, "Why Become an Andavo Travel Advisor?" secured a win in the "Marketing-Promotional Videos" category for Travel Advisor Organizations.
Ali Moffit, Marketing Manager for Andavo Travel, says the need for a simple explanation of Andavo's value was what ultimately prompted the video's creation. Moffit had realized that the concept of a host travel agency was unfamiliar to many — even those within the travel industry. The video, filmed primarily during the company's 2021 annual conference, AndavoConnections, aims to break down the real value of a host agency with simple, straightforward language. Moffit says authenticity drove the creative direction of the video. "We wanted to feature our existing advisors explaining their own personal experiences with our agency. None of the interviews were scripted; they simply spoke from the heart." Joining the independent advisors, company leadership — including Owners Mike and Camille Cameron, as well as Vice President Kristen Little — explain how their agency offers unique and invaluable opportunities to independent advisors looking to grow their businesses.
We're immensely proud to be recognized by one of the travel industry's leading publications alongside other inspiring and innovative brands. To check out the video for yourself, visit our homepage or watch it now on YouTube.